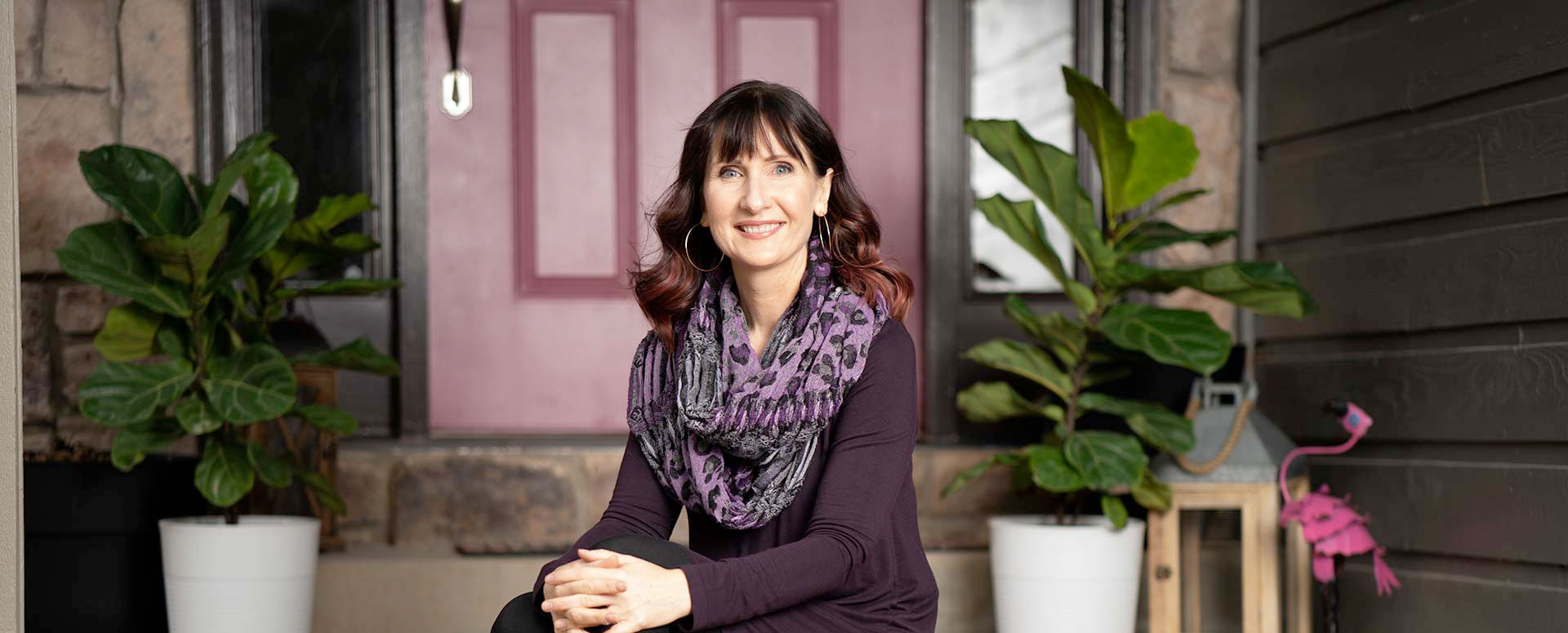 About Rachael Jayne
I couldn't decide whether I wanted to save the world or entertain it.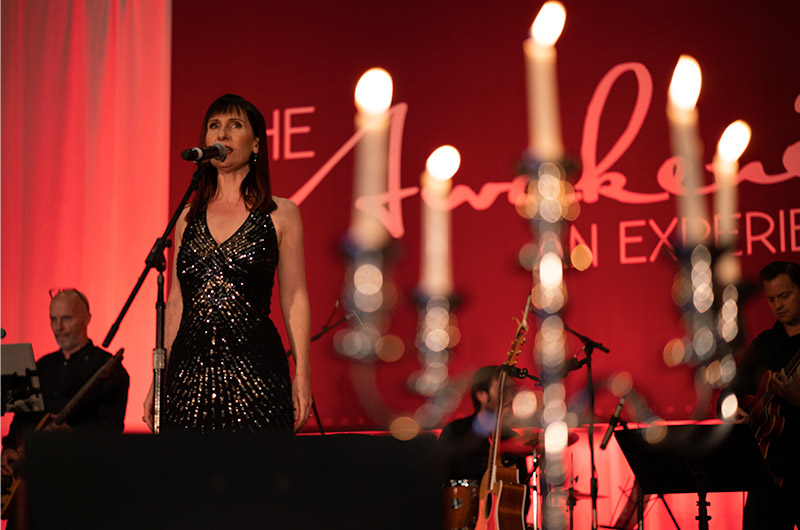 In my teens I dove into psychology, spirituality, and human potential. But I wondered how I'd ever be able to find a secure job that combined these passions? I know . . . I'll become a Social Worker and save the world! I started to take that route in university, until I kept falling asleep in every lecture. Therefore, I did what any sensible 20-year-old would do . . . I told my parents I'm going to be a singer!
Fortunately, I was pretty good. Once properly trained, I could belt out any songs of my favorite 90's artists like Melissa Etheridge, Paula Cole, Alanis Morrisette (yes this was the angry woman phase of my life).
Growing up in Melbourne was perfect for me—it's the music and theatre capital of Australia. During my career I overcame stage-fright and an enormous fear of rejection, became an award-winning vocalist and songwriter, learned how to lead a band . . . and how to grow a small business as a voice coach. My creative entrepreneur journey had begun.
I began to realize my singing lessons were more like life coaching sessions. Many tissue boxes were employed.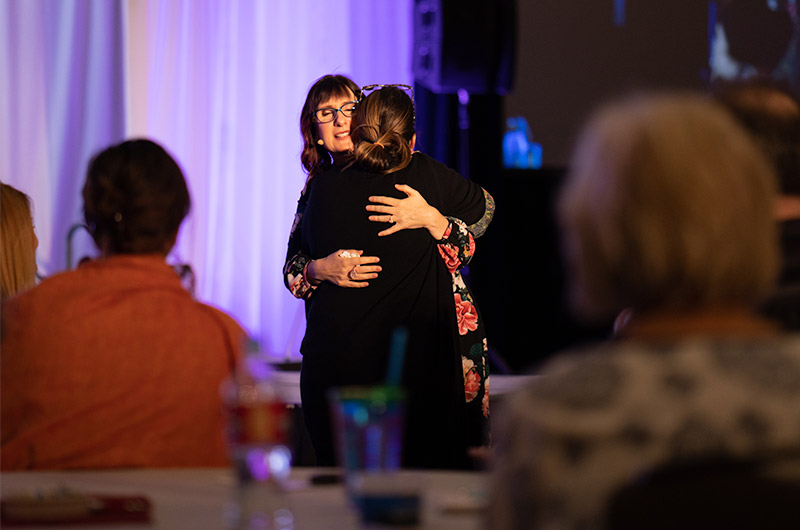 As my desire for teaching within the personal development field grew, I felt torn between two parts of myself—the coach and the performer. However, there was a common thread that drove me to write the following life purpose statement, which remains true today:
"To move people emotionally so they can feel their deepest longings and greatest potential by being an example of a creative, healthy, radiant, joyful woman with an unwavering commitment to being the best I can be for the world's future."
After finishing my singing career, performing to a live audience of 40,000 people, I made the leap to move to the USA to work in the personal growth field. In the early 2000's, America was where it was all happening. Oprah was introducing amazing authors and teachers to the world every week from Harpo Studios.
When the student is ready (many) teachers appear.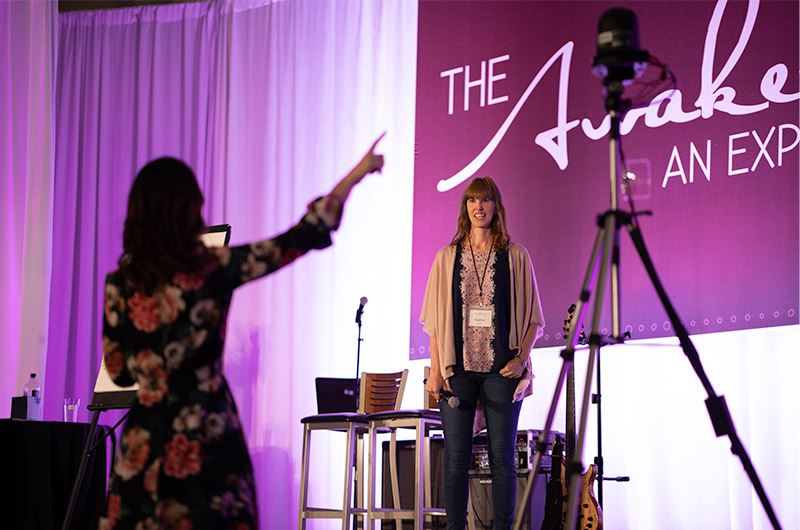 I've always been blessed with the knack of finding excellent mentors. I worked with many of the world's leading vocal coaches and then . . . through Divine intervention my first job in America allowed me to work with and meet many of my favorite spiritual teachers that I had seen on TV (Gary Zukav, Neale Donald Walsh, and Barbara Marx Hubbard—to name a few).
Living and working in the heart of the self-development industry, I delved deep into my studies of Spiritual Psychology, Shadow Work, Mindfulness, Meditation, Dahn Yoga, The Integral Model, and learning how to become an exceptional coach and group facilitator. I was hired to design curriculum for some of my teachers and help them build their businesses, but eventually I had to admit to myself the thing I was MOST reluctant to admit . . .
I wanted to be the one on center stage again. I wanted to be the speaker, author, and retreat facilitator.
My Dark Night of the Soul.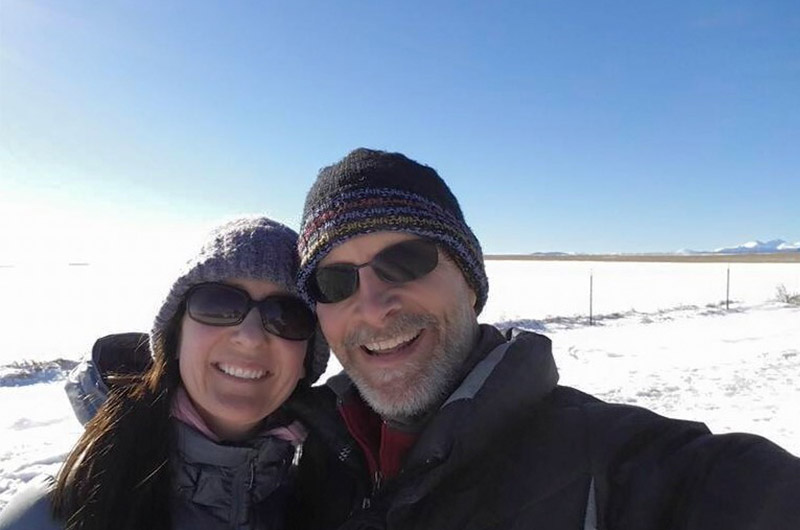 I kept pushing my dream aside. I doubted myself. I was scared to leave a secure paycheck . . . and waiting so long to do that is perhaps the biggest regret of my life. One day while traveling in the UK for work, I suffered an extreme back injury. I was barely functional and on heavy pain medication for 2½ years. I lost all my savings and couldn't work. I guess when you don't listen to your soul, life can hit you with the proverbial two-by-four.
With an excruciating physical disability, I was forced to rely on others for help and learn how to receive. That had never been my strong suit. The silver lining was that only a month before my injury, I had started dating Datta Groover, in a relationship I'd been wanting to manifest for a long time. His love and unconditional support was what kept me afloat and smiling through the darkest of days.
I'd come to realize that I had disconnected from my feminine essence to protect my heart.
Working with my own feminine power and feeling safe to express it, moved me to create the Art of Feminine Presence® classes and trainings. Going from five women who would gather in my living room each week to learn the practices, to over 13,000 women worldwide who've gone through an Art of Feminine Presence® training is one of my most cherished accomplishments.
My first book, Powerful and Feminine, showed women practical ways to make peace with their feminine heart and not feel like they had to project a forced sense of confidence or masculine energy to be seen as confident or successful.
Since the success of Art of Feminine Presence®, along with my husband and our team at The Awakened School, we've created programs such as The Awakened Business School™, The Awakened Speaker®, Unwavering Stillness™, The Inspired Writer®, Be Seen Bootcamp™, and once a year we invite men in for Art of Masculine Presence™.
I've always had an intense desire to connect with the Divine.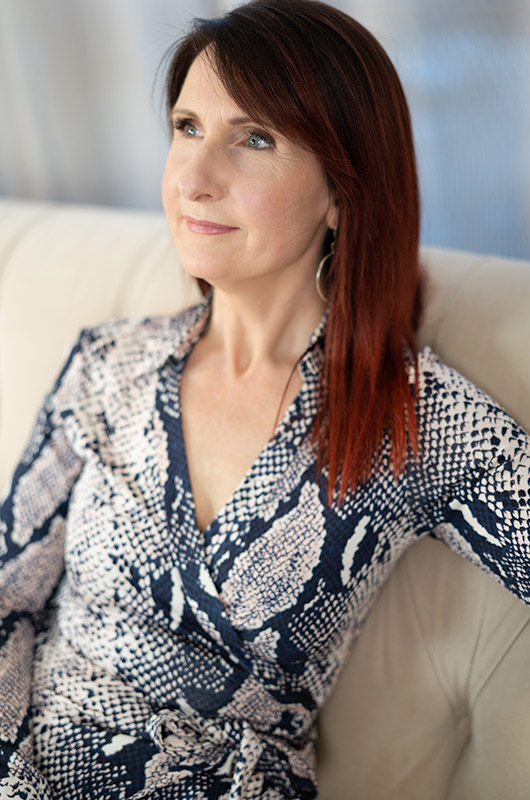 This desire led me to some significant mystical experiences in my twenties, which inspired my decades-long commitment to meditation, prayer, and mindfulness practices. I've found that transparency and vulnerability are the best tools for teaching. My second book, Divine Breadcrumbs, tells exciting (and occasionally humiliating) stories about my search for true love and enlightenment.
I've been blessed with understandings that have given me an unshakeable inner peace, even through challenge and unexpected loss. My grandest hope is that I can be part of showing others the way to a quiet mind and harmonious heart, while keeping a fire in their belly for the work they want to do in the world.
On a more personal note . . .
I'm an introvert who loves people. I've been a vegan for over 20 years and still spend hours a week learning about the science of health, optimal performance, and longevity. I love all things RUMI.
Favorite Broadway show – Les Misérables
Favorite Concert – Lyle Lovett and his Large Band
Favorite Book – Open by Andre Agassi
Favorite Voice – Eva Cassidy
Favorite Holiday destination – The Great Barrier Reef
Favorite Hobby – Gardening
Datta and I live in the hills outside Loveland, Colorado with Dakota our rescued greyhound (a.k.a Mr. Peace) and Maya our corgi (a.k.a. Miss Joy). With over 300 days of sunshine every year, happy people, and gorgeous views of the Rockies—we love it here. In our spare time we keep it simple: reading, writing, going to walks, and snuggling.
We hope to meet you in Colorado or in one of the many cities we visit each year.
Much love,